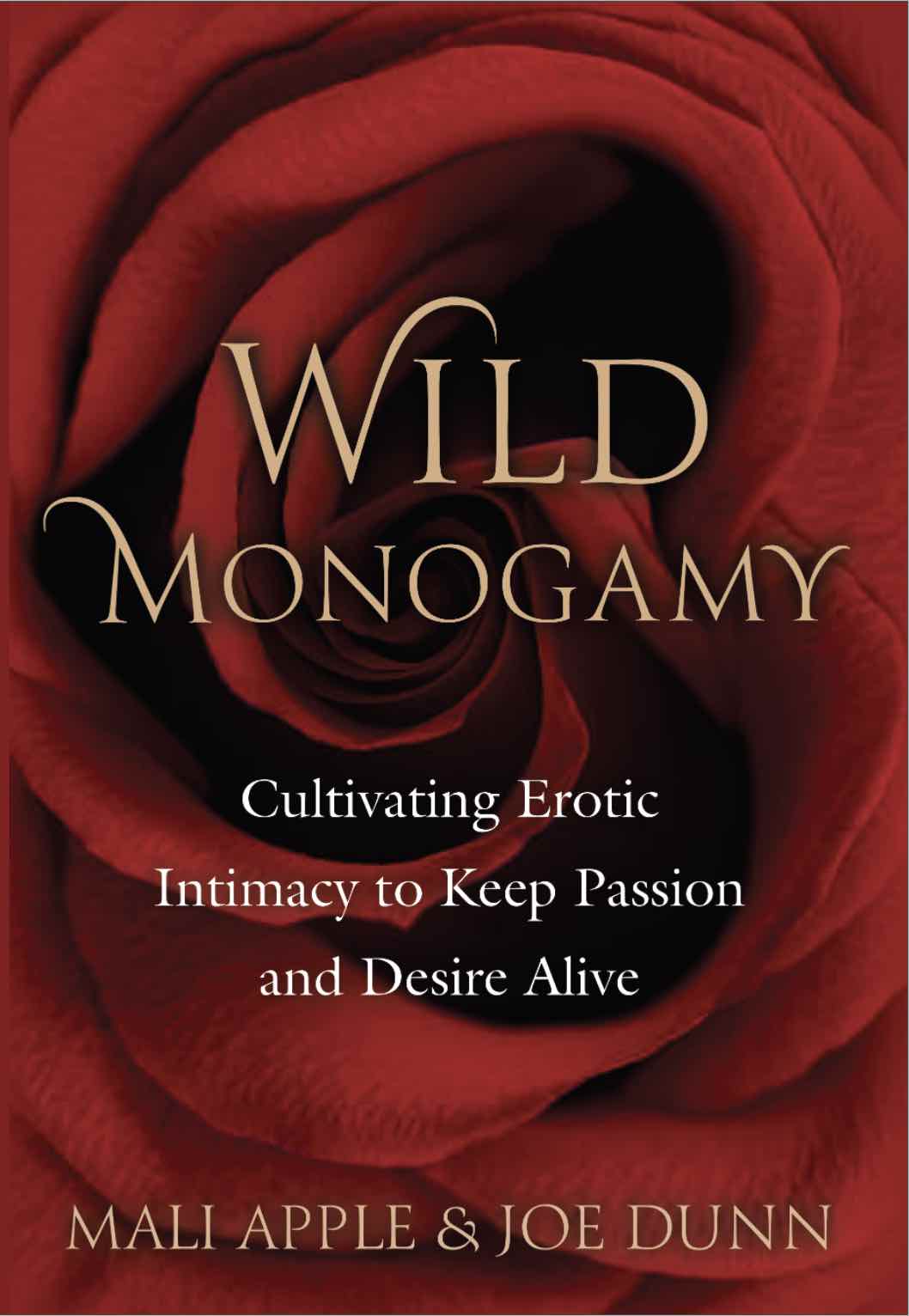 Drawing on stories from real people and the latest research on sex and love, Wild Monogamy encourages couples to develop—or redevelop!—their erotic intimacy. You'll learn how to create an environment of love 
and trust in which you can compassionately and creatively work with 
personal challenges, explore your desires, and enjoy new depths of connection together. By cultivating erotic intimacy, you turn your long-term relationship into a long-term adventure!
Available as a book, ebook, and audiobook. Read two free chapters HERE.
"The exploration into one's own personal sexuality that Mali and Joe encourage is like a key that opens the door to our truest nature. Most of all, this book is about intimacy—not the quick fix, but the real, deep, authentic intimate connection that everyone is searching for. The kind of intimacy that's truly sustainable."
~Isabel Mize, Marriage and Family Therapist
"This will definitely be my go-to book for clients in long-term couplings who are interested in understanding, enhancing, and deepening the connection in their relationships—in and out of the bedroom!"
~Dr. R. Y. Langham, Marriage and Family Therapist
The Soulmate Experience has helped thousands of people create relationships that are intimately connected on every level: emotional, physical, intellectual, and spiritual. Part 1 will help you identify and let go of anything that's keeping you from true and lasting love. Part 2 shares the secrets for creating an environment for your relationship to thrive. Whether you're single and searching for love, or want more excitement and connection in the relationship you already have, these groundbreaking ideas—and the inspiring stories of real people putting them into practice—will give you the insight and tools you need to create your own soulmate experience.
Available as an ebook, print book, and audiobook. Read two free chapters HERE.
"What a beautiful book! Written without the trappings of spiritual or psychological jargon, The Soulmate Experience is a user-friendly guide to a completely authentic way of being. In a simple and personal way, Mali and Joe usher you into a new paradigm of relating where the truth of unconditional love can actually be known and lived." ~Tobin Giblin, The Art of Mindful Living
"This book demonstrates what soul-level connection is all about and how it can be cultivated—with lots of suggestions and ways for couples to get there together."
~Monty Perry
Get your free guides to creating extraordinary relationships!