If you're experiencing conflict, disagreements, or other communication issues in your relationship, you might take a look at the new book Kiss Your Fights Good-Bye: Dr. Love's 10 Simple Steps to Cooling Conflict and Rekindling Your Relationship.
Dr. Jamie Turndorf, aka Dr. Love, shares in clear, understandable language her truly powerful method for healing destructive patterns of relating and transforming conflict into connection. What we think makes this book so special is that she's willing to go deep into the trenches with you, help you assess exactly what's been keeping you there, and then, step by step, help you free yourself again.
There's a lot of great information here, like:
Why we get into negative conflict and communication patterns in the first place
Why we can tend to misinterpret our partner's words and actions in the most negative way
How to break through negative—and often unconscious—communication patterns
Why biological differences between the sexes can lead to poor communication patterns, and how to use that knowledge to increase connection
Ways to identify behaviors that cause conflicts to spiral out of control
How to recognize and defuse common "fight traps," like scorekeeping, globalizing, power plays, and guilt trips
How to determine when old traumas or wounds are contributing to your conflict and start on your path to healing them
Here's just one of her powerful suggestions:
The next time you and your mate have a conflict discussion, turn on a voice recorder. Try to forget that it's running and speak naturally. Then listen to yourselves afterward. Honestly examine how you both sound. I bet you'll be surprised.
Even if you don't often fight, we think this book is insightful for anyone who wants to understand more about how to make a good relationship great or turn conflict with anyone—like family, friends, and co-workers—into deeper connection.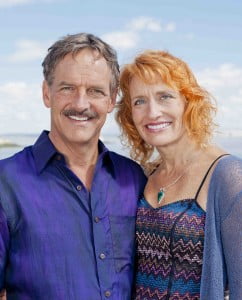 Mali & Joe, authors of The Soulmate Experience: A Practical Guide to Creating Extraordinary Relationships, 52 Prescriptions for Happiness, and the upcoming book The Soulmate Lover, and creators of Mantras for Making Love