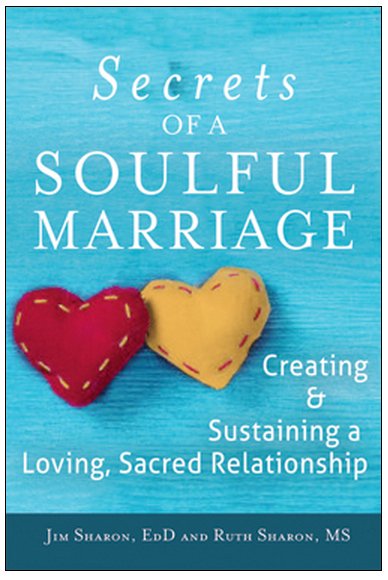 Enjoy this excerpt from Secrets of a Soulful Marriage: Creating and Sustaining a Loving, Sacred Relationship by Jim Sharon, Ed.D. and Ruth Sharon, M.S. Available from SkyLight Paths Publishing. Find out more at www.energyforlife.us.
The Power of Story
As you travel on your journey of a soulful marriage, it is important to remember the beginning, where the relationship started. What is your story? How did you meet? Did your family or friends introduce you or perhaps you believe that your meeting was "arranged" by cosmic forces? Life is so mysterious. What do you each recall from your courtship? Those early experiences of being together provide the foundation of your relationship, upon which you have built your marriage.
Love is often colorful, dramatic, and playful. We have had the pleasure of hearing many thrilling and outrageous stories of how happy couples met. Ours is one such story, which we would like to share to encourage you to recount the magic of your own beginning.
Our Wild Beginning: Jim's Version
In the fall of my senior year of college, my apartment roommate, Alan, requested that I speak on the phone to his sophomore blind date to answer some questions for her about a class that I had previously taken. Although our conversation was fairly brief and ordinary, I had the strange thought that I should be going out with her because I was less than two years older than her, whereas my roommate was four years older. A week or so later Alan reported briefly meeting her and that she was "nothing special until she took her coat off."
The next weekend Alan had his first date with this girl. Neither was enjoying the other, but because the night was young, the girl agreed to come to our apartment to perhaps meet me and my date. The two of them intruded on us making out on the couch and we quickly sat up as the door opened. Before Alan had a chance to introduce his date, she brazenly began to critique my collage that was hanging on a wall by the door. Her boldness commanded my attention, as did her liveliness. Alan's date and I began sparking off of one another in conversation, while the other two receded into the background. At one point, Alan went into the bedroom to make a phone call and my date went to the bathroom. I then followed the mystery girl into the kitchen after she nervously rose to get a glass of water. Impulsively, I spun her around and kissed her on the lips--a brazen act that I had never done previously nor repeated. The electricity between us was palpable. The remainder of the evening was a blur to both of us.
You probably realize that Alan's date was Ruth, my bride-to-be. Neither of us ever recollected what happened to our dates after my bold hello, there! kiss. I don't even recall taking my date, who was visiting me for the weekend, to the train station. (We had casually dated the previous summer in my hometown.) The only thing that I remember was asking Alan if I could ask Ruth out, to which he replied, "You can have her!"
Ruth and I proceeded to have four long, glorious dates that Fall of 1967, ranging from dinners to attending football games and a theatrical play, to merely studying together. At one point during our study date in my apartment, the third of the four dates, I took a break to talk with Ruth. As we stood about a foot apart looking into each other's eyes, I was jolted by a sudden, highly mystical experience. I sensed that I was peering into eternity! I had never before (or after) had such an experience. When I called Ruth in mid-December, after this series of dates, she was hopeful that I would ask her out for New Year's Eve. Instead, in the middle of a good conversation, I shocked her and surprised myself by impulsively breaking up with her. Looking back on that instant decision, I am quite sure that I was unconsciously frightened by the prospect of finding my soul mate. Having been rejected a year and a half earlier by a girl whom I dated for a year and loved, I was not ready for another committed relationship, let alone one of this magnitude.
I did not have any further contact with Ruth until three months later, when I spotted her across a large ballroom floor at a college dance to begin the spring term. Although we were both leery of reconnecting, we conversed and danced together. Two very curious things transpired. One is that I called Alan and simply mentioned that Ruth was standing nearby. Alan retorted with conviction, "You're going to marry her," which stunned me, although I dismissed the idea at the time. Secondly, when I offered to turn the water fountain on for Ruth, she thought to herself, "If he turns that water off (in midstream), that's it on him!" I kept both the water and our relationship "on" and we've flowed onward ever since. Despite attending graduate school the next fall about 150 miles away, Ruth and I continued seeing one another. We were delighted to be married less than two years later at a large and festive wedding.
Our Wild Beginning: Ruth's Version
After a very frustrating freshman year at Penn State, I was telling a cousin at a summer family event that I was feeling very lonely and disconnected. She suggested I call her fiance's best friend, Alan, who was studying for his doctorate in psychology at Penn State. I thought, "What? I am just going to be a sophomore, how can I call a doctoral student?" I simply replied, "thank you" and took the piece of paper with his name and number.
When I returned for the fall term, I tucked the piece of paper away, too nervous to make the call. Time went on, and finally in November, I got up enough courage to call. I met Alan for a movie. No chemistry and no emotional reaction to the fabulous movie "Cool Hand Luke." Since the night was young, I decided to go to his apartment to meet his roommate and date.
As we entered the apartment, the roommate and a girl were kissing on the couch. She sat up quickly, but he lay there beaming at me. My heart flipped and I thought, "He is so cute!"
As the night went on, Jim and I were enthralled with each other. We talked, laughed, and flirted. I connected with him more deeply than anyone I had ever met. The roommate and the other girl disappeared!
Jim and I were alone in the living room. I got nervous, so I went into the kitchen for water. Jim followed me, twirled me around, and planted a big kiss on my lips. Although I responded, we were both startled.
To this day, we do not know where the other two people went or how I got back to my dorm! Jim and I shared four engaging dates until winter break. The night before we left for the holidays, Jim called. I thought he would ask me out for New Year's Eve. Instead, he said, "We shouldn't see each other anymore. We are just too different; I just don't think it will work out." I was devastated. I got very sick, missing most of the winter term.
When I returned for spring term, I attended a campus dance. There, across a noisy, crowded room, was Jim Sharon, strolling toward me. Hesitantly I went in the hall to talk with him. We decided to try it again and happily dated all spring. After Jim graduated, we deepened a long distance relationship for two years and fell in love!! We claimed we had the best relationship in the world! We touched each other on every level and were convinced that being together forever was a gift that would never wear out!
After Jim's American University Master's degree in psychology and my Penn State degree in Elementary Education, we began a new chapter. Reciting our vows under the chuppah and joining as a sacred couple on June 7, 1970, we celebrated in the presence of family, friends, and God.
Soulful Connection: What Is Your Story?
Take a few moments to re-tell your story afresh to each other. Share how you each remember the details, sentiments, feelings, and thoughts of your meeting.
Every so often recount your meeting, dating, deciding to marry, and special events in your relationship. How you tell the story can reveal so much about each of you and who you are as a couple. You can record in writing or video for later generations to enjoy.
Order Secrets of a Soulful Marriage from SkyLight Paths Publishing.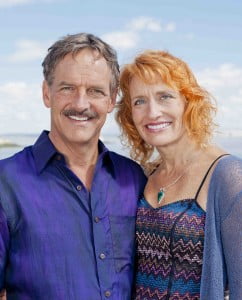 Thank you, Jim and Ruth, for sharing your love and wisdom with us! ~Mali & Joe, authors of The Soulmate Experience: A Practical Guide to Creating Extraordinary Relationships, 52 Prescriptions for Happiness, and the upcoming book The Soulmate Lover, and creators of Mantras for Making Love