A man we've been coaching was finding himself often feeling anxious and frustrated with the challenges in his life. We asked him to make a list of things that help him to reconnect with himself, so that he would have them as reminders whenever he could use them.
When we shared his list, the first one that appears below, a woman from the Middle East was deeply touched. She said she knew of no man in her country who would be so revealing. In her honor, we are pleased to share more such lists from some very soulful men we know.
What is on your list? 
The original list
here
Santanu Pani
here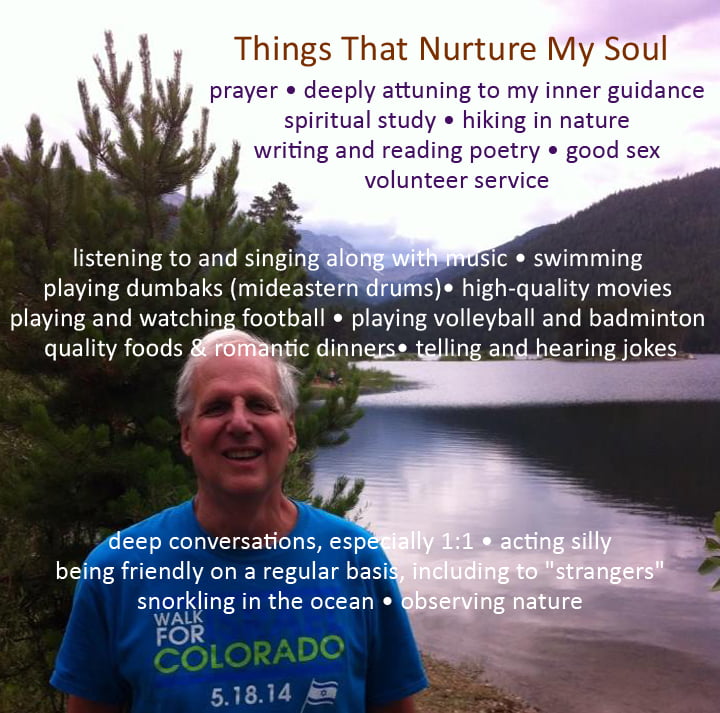 Jim Sharon, author of Secrets of a Soulful Marriage
here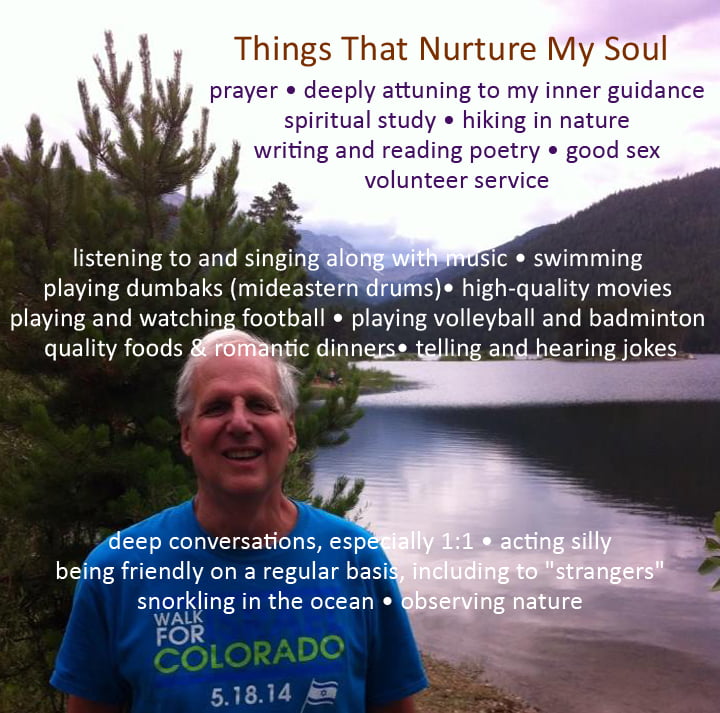 Joel Young of Non-Personal Awareness
here
Joe Dunn, coauthor of The Soulmate Experience
h
Warren Talbot of Married with Luggage

ere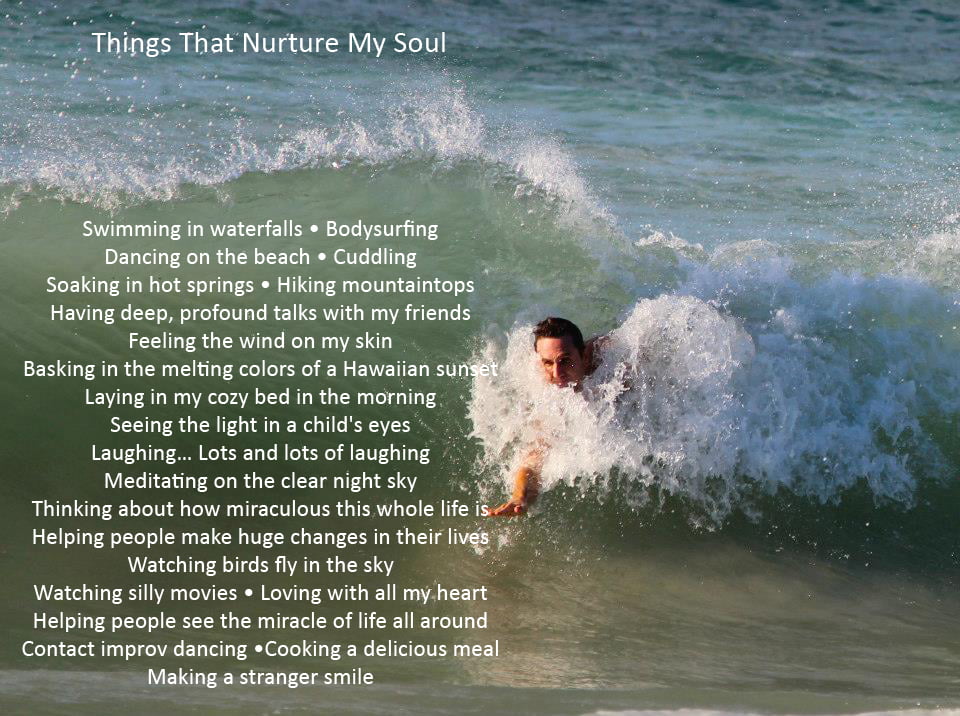 Tobin Giblin of Integrated Life Counseling
her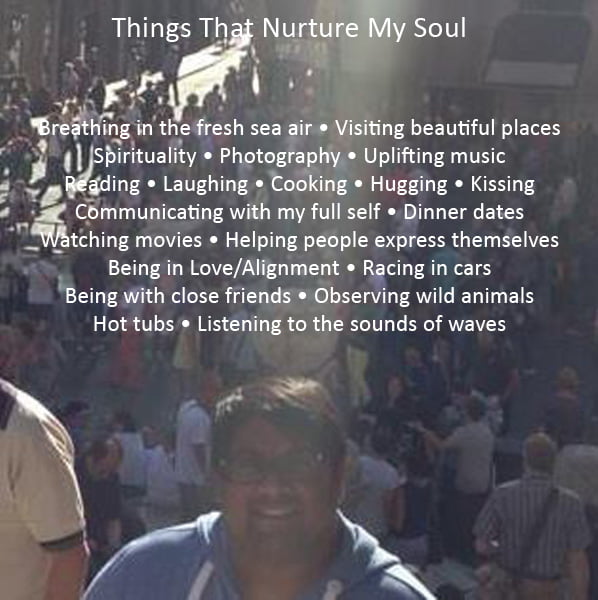 Sanjay Patel
kj
Scott Dehn, of www.saintlouisreiki.com
Mike Pas
here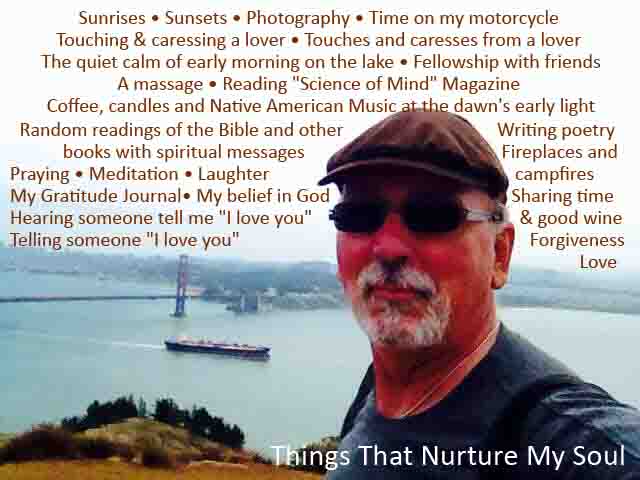 Sid Hutter
Robert Frye
jj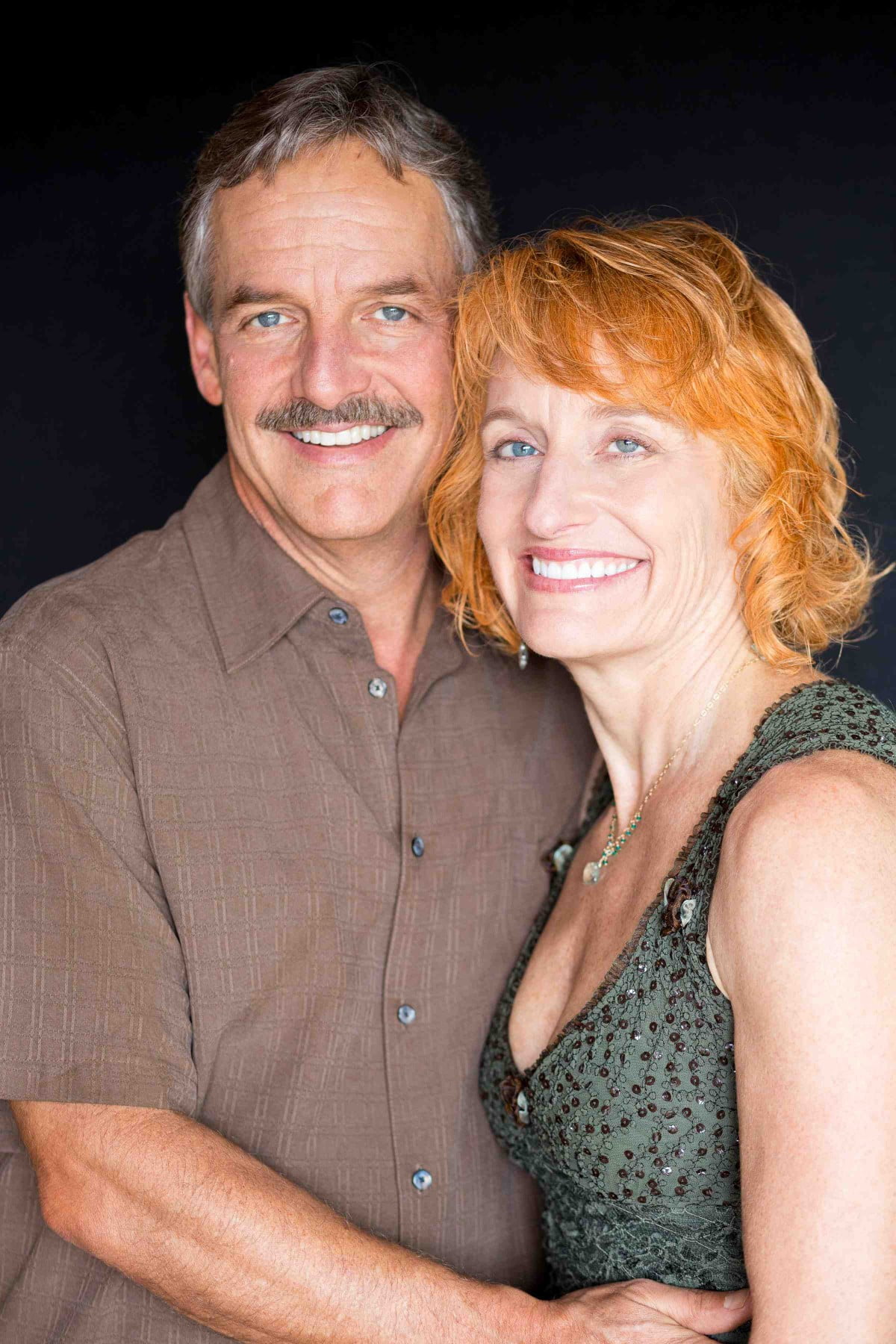 Thank you, all you amazing men, for your beautiful examples of what it means to be "soulful." ~Mali & Joe, authors of The Soulmate Experience, 52 Prescriptions for Happiness, and the upcoming book The Soulmate Lover, and creators of Mantras for Making Love.