If you've ever experienced jealousy, our new Overcoming Jealousy course at the Daily OM is for you!
Jealousy can be emotionally intense and physically exhausting. We don't like to admit we're feeling jealous, we don't enjoy how we act when we are, and most of us don't have effective ways of handling it. Jealousy can overtake us in an instant and leave us feeling insecure, embarrassed, paralyzed, angry, or out of control. We can find ourselves consumed with fear, imagining the worst, and disconnected from the one we love.
Whether you're currently in a relationship or not, you'll come away from this course feeling confident about your ability to approach jealousy in the future in an empowered way. With the tools and insights you'll gain, you'll never look at jealousy in the same way again.
In this 23-day course, you will:
Learn the root causes of jealousy
Explore the powerful influences of your cultural conditioning
Examine your personal experience with jealousy
Identify where your feelings of jealousy originate
Understand why our typical responses to jealousy are ineffective and destructive
Cultivate a deep sense of compassion and self-love
Acquire eight essential keys to freeing yourself from the pain of jealousy
Use powerful healing, meditation, and visualization techniques to absorb and integrate what you've learned
Discover how to transform jealousy from an experience of disconnection to one of increased connection
Learn how to harness the energy of jealousy to increase the passion in your relationship
SPECIAL VIDEO FEATURE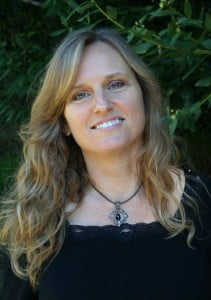 In support of your healing and transformational journey, each day you will watch an interview with a real woman, Lisa Vincent, who shares her own experiences with that day's exploration as well as the insights she gained through it.
"I wanted to do this course with you," Lisa says, "because one of the most important and inspiring aspects of other courses and workshops I've attended was in the sharing of the participants. Their personal stories helped me to know that I wasn't alone and to discover even more about myself."
Hearing Lisa's deeply touching stories, and witnessing her transformational process, will reassure you that you really can radically transform your own relationship with jealousy.
Head on over to the Daily OM to enroll. Your first lesson will be available immediately.